I don't even know where to begin - Next week I will watch you take off on a school bus and you'll have your first day of school. You're nothing but excited and I'm right there with you.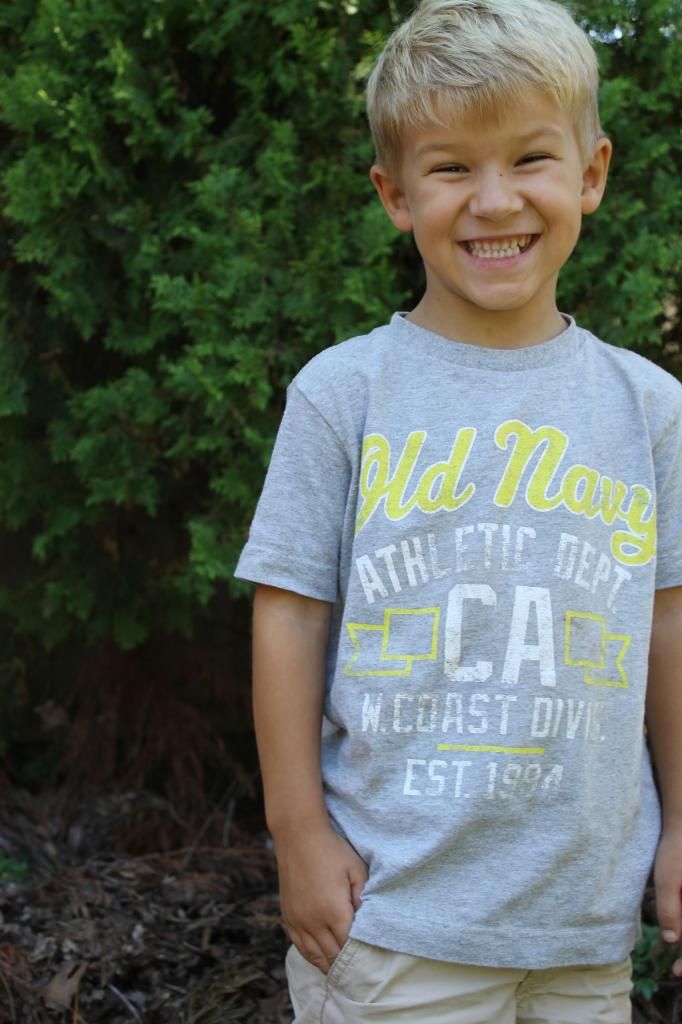 Our five and half years of spending nearly every morning and afternoon together are coming to an end and you're beginning a new chapter. I wouldn't trade those days for anything. Day to day life will change and probably move at a faster pace but I am so grateful for all the time I've gotten with you.
I feel like it was only moments ago that I held you in that hospital room. Just me and newborn you, alone for a little while and for the first time I felt the weight of the responsibility entrusted to me for your life.
Fear and feelings of inadequacy swept over me and I had no idea what I was doing but there we were and we've figured it out so far..
I've prayed for guidance and wisdom nearly every day as your dad and I have watched you grow and tried our best to shape you into the sweet little boy you are now.
I've wrestled with the thought of you going to school. When would be the right time, if we should have done preschool, which school zone or even if I should home school you and all along the time was never right and you weren't ready.
I can only hope that God led us to this point and He is placing you right where you're supposed to be this year...
Be brave, be yourself, and be a light in the darkness, baby