We are mostly settled into the new house we're gonna be renting for a few years. One of the concerns I had before moving here, was that the living room had outdated wood paneling. But when we weighed out the pros and cons, it basically boiled down to what was most important and some things would have to give in order to get what we needed space wise, financially and to put Kingston in a good school this fall.
The homeowners were going to give us the "go ahead" on painting the wood paneling in the living room, but knowing we already had a few bedrooms to paint, and my hatred for painting in the first place and also spending so much time and money on a house that isn't even ours, I went to pinterest to see if I could make it work leaving it as is...and honestly, it turned out exactly as I envisioned and I actually love the warm rustic feel of it...
Now if I had it my way, I would have a white fuzzy area rug, white throw pillows...the list goes on. So bringing white into this room and still making it "family friendly" was my challenge...oh and also having a very small budget.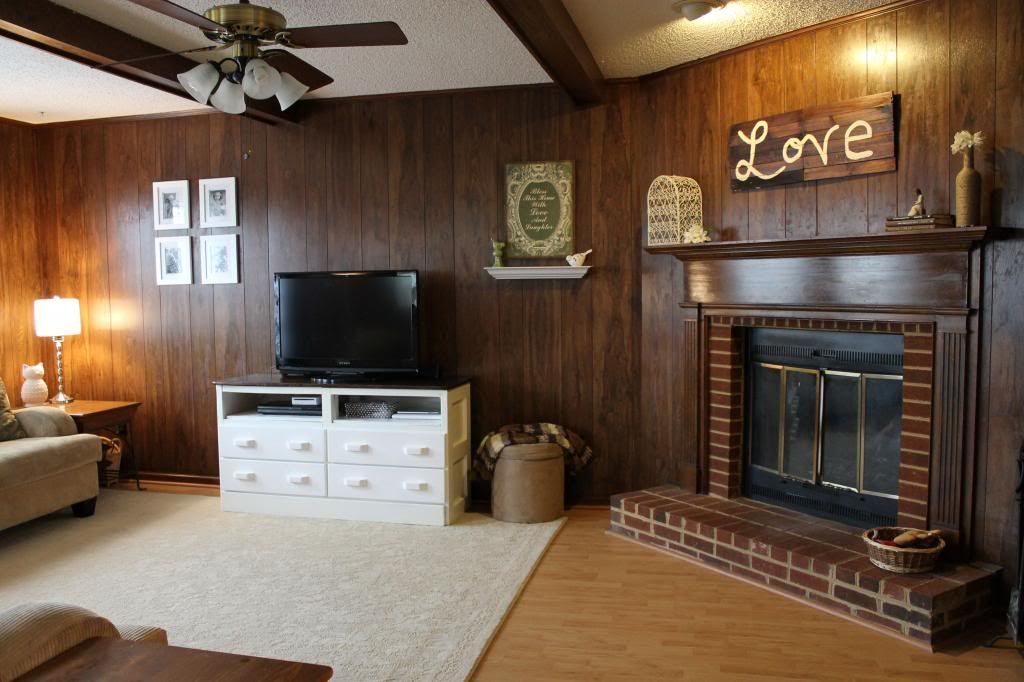 So I started brainstorming/shopping, finding old pieces of decor I had not used in years and pulled things from other rooms in the house. For example the lamp, white shelf and birds are from Eden's nursery.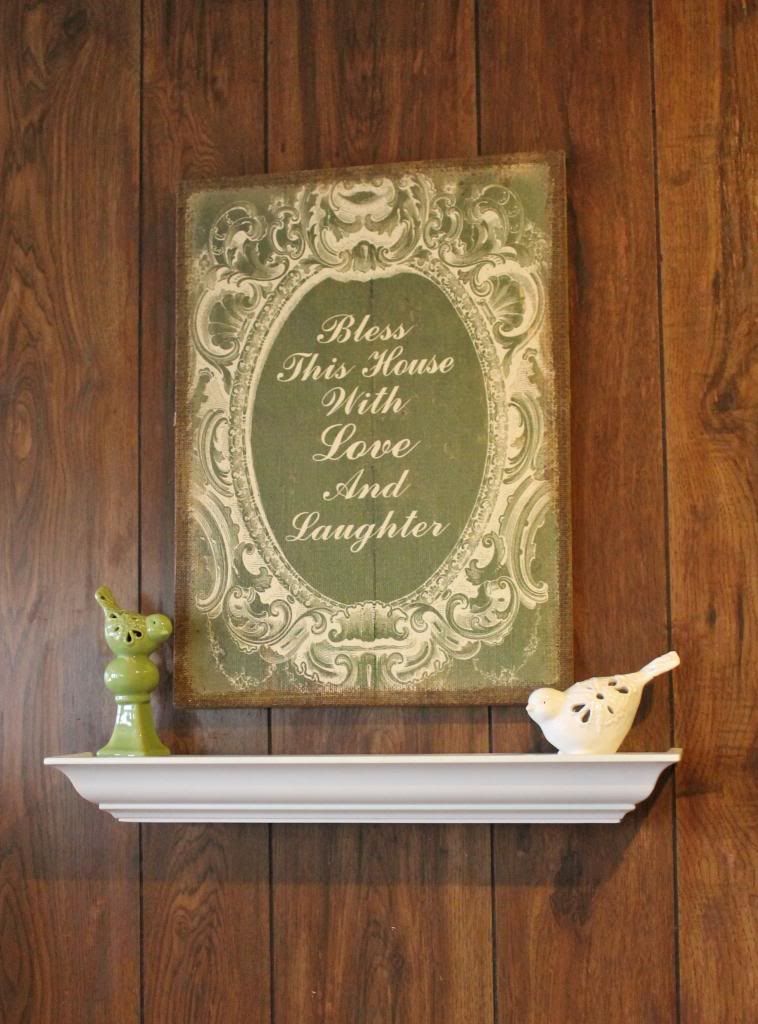 I picked up the tan rug from a lady on craigslist for $50. It's an 8x11 stainmaster rug which is probably going to be destroyed in a year or two so at least I wont feel bad about it when it does because it was a steal.
My curtains were $20 from Ross, and the frames and artwork was half off at michaels. The dresser was free from my mom, then we painted/stained and added shelves to the top.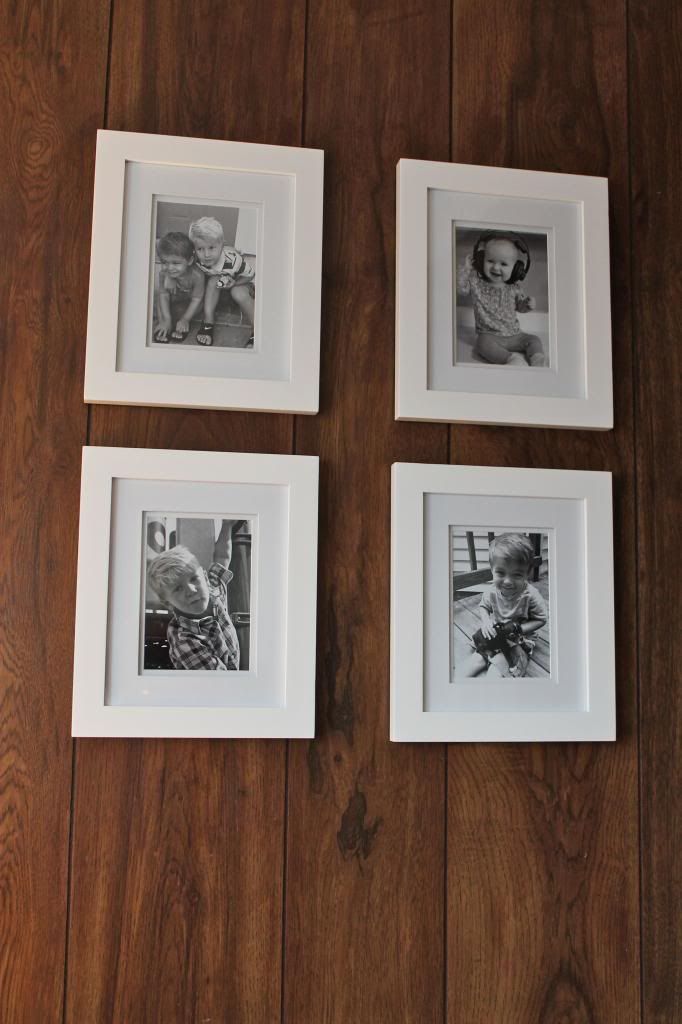 Add in a handful of thrift store finds and the total cost I spent on this room was $130..