I was at the library a few weeks ago and saw this little boy walking around with what looked like a homemade superhero cape. I knew that would be a great gift for my boys for christmas since every night after their bath they run around with their hooded towels on their heads and proclaim "I'm a superhero".
To pinterest I went. Each tutorial gave me an idea of what I wanted to do, so I took tips from a few and came up with my own version of a DIY no sew superhero cape. I wanted fleece capes instead of felt.
What you will need:
- Fleece (I got one yard and it was more than enough for two capes)
- Felt
- Embroidery Thread & Needles
- Iron on velcro
- Letter templates (optional)
I sent my husband
this template
at work for him to print out for me, but much to my surprise, (insert sarcasm) he forgot. So I just grabbed a piece of paper and made my own. I don't have measurements because I honestly just eye-balled the whole thing and fleece and felt are very forgiving.
He did remember to print out the letters I made in a word document, so I had that.
First I folded my fleece in half and cut around my template. Open side to your left and folded side to your right.
Next I cut out my felt emblems. I used my printed letter for the first initial of my son's name and a bowl to trace the circle.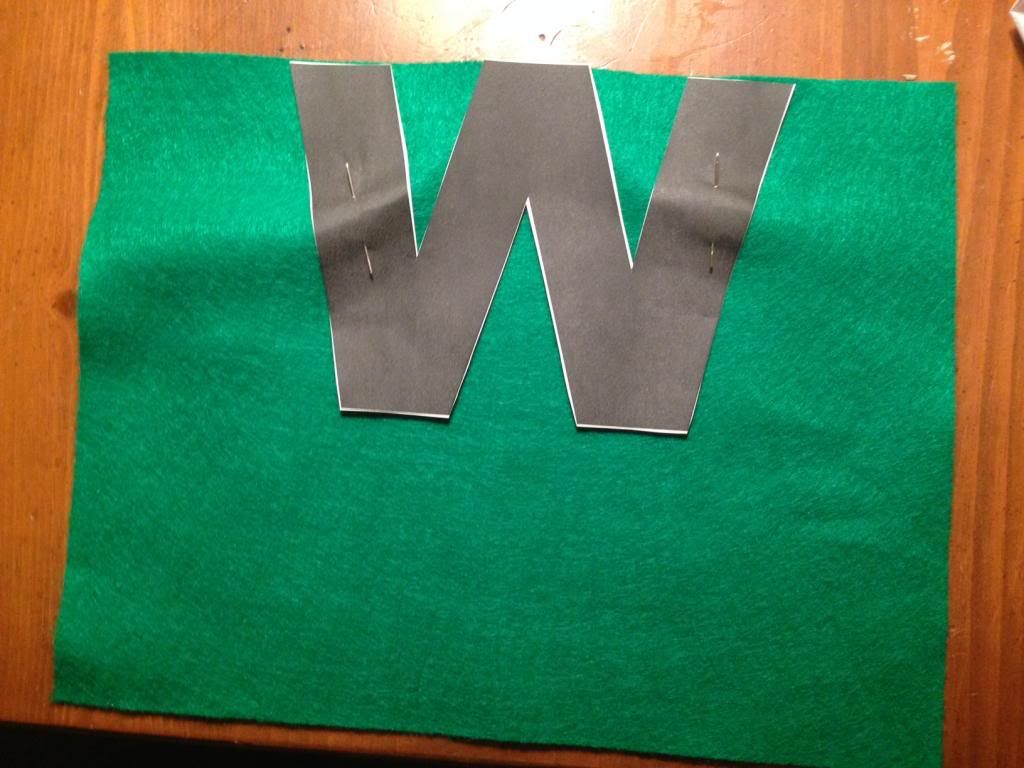 I cheated and used a bit of fabric glue to keep the felt in place before stitching, but pins would be fine if you don't have that on hand.
I did the same thing when stitching it onto the cape.
The last step was ironing on the velcro....and Behold!
I had the felt on hand and a 50% off coupon for the fabric store...so my total cost for each cape was around $6.