Well here I go again with another easy peasy tutorial for all you challenged in the crafty department like myself.
When I was browsing through poses I wanted for our maternity pictures, I came across a few with some cute little burlap pennant style banners and thought "how hard could that be?. Well guess what...it's not hard at all. I didn't want to drag out the sewing machine so my glue gun was going to have to work. I had almost everything on hand except the burlap and ribbon so this cost me less than $10.
What you will need:
- Twine/Ribbon
- Burlap/Fabric of your choice
- Stencils
- Paint
-Sponge brush
- Glue gun
- 30 minutes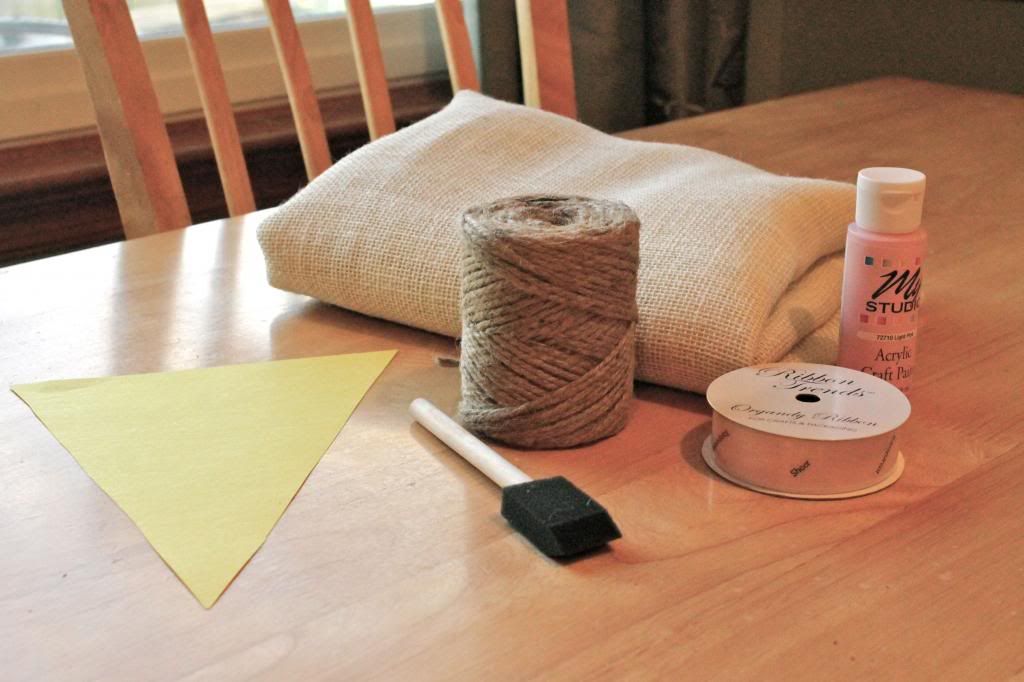 I borrowed some construction paper from the boys to use as a template. I kept the burlap folded the way I bought it and it was super easy to cut this way.
Once I had enough pennants cut out (thank goodness she has a short name) I laid the twine in the crease of the burlap and glued it together.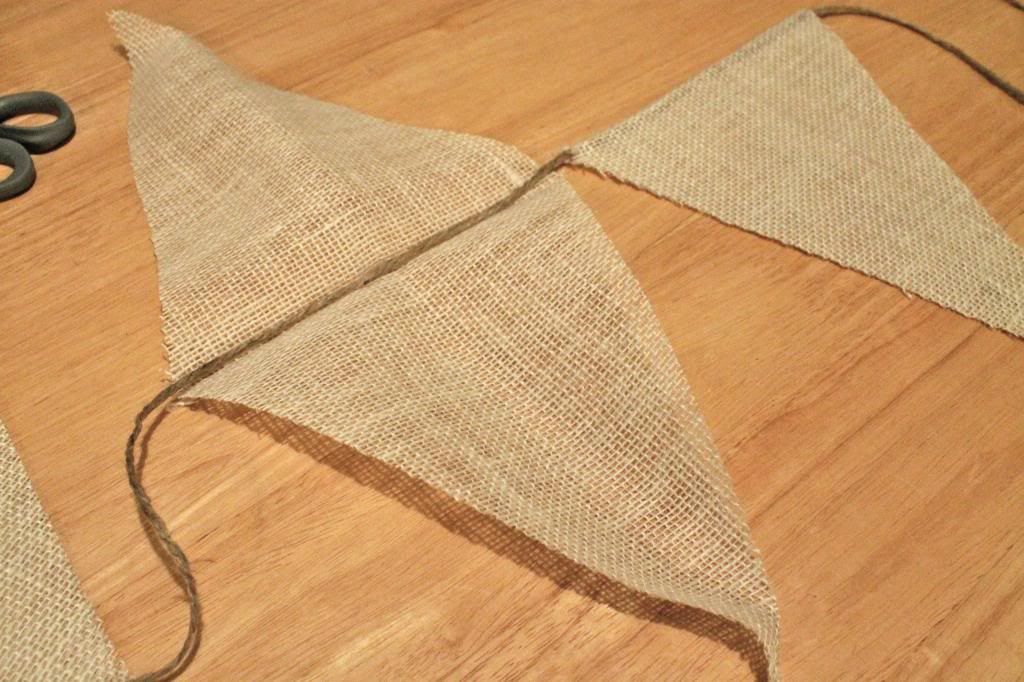 Next up. I used a sponge brush to stencil the letters of her name on each pennant. Then I added some ribbon to the ends for an extra pop of color...