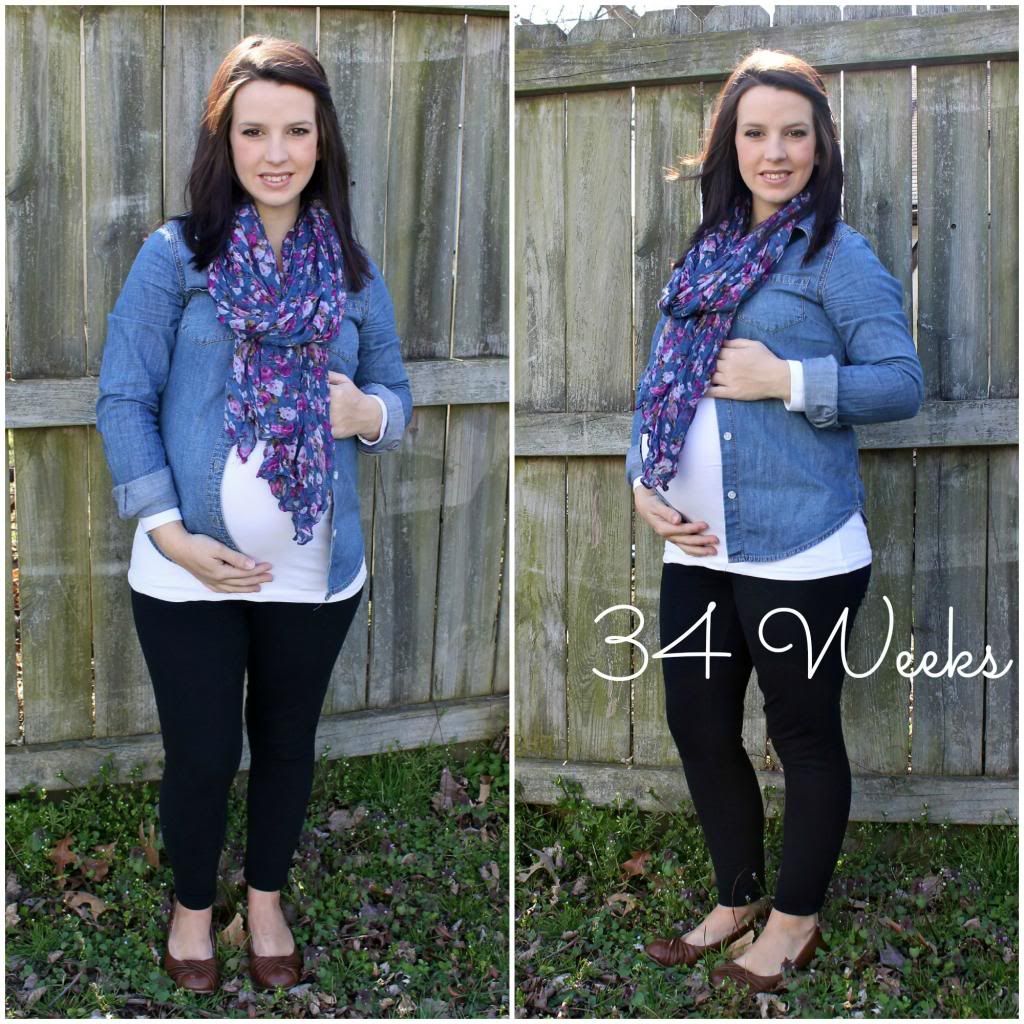 Denim & Shoes: Target / Scarf: Wet seal / Leggings: ON maternity
How far along: 34 weeks
Development: Almost 18 inches long / aprox 4-3/4 pounds
Doctors Appointment: I have one next wednesday. Looking forward to it because it's my third trimester ultrasound so we can see if I'm carrying another mega baby.
Weight Gain: 25 pounds
Maternity Clothes: All Maternity clothes
Stretch Marks: No new ones. All from my 1st pregnancy
Best moment of my week: Getting the nursery finished! It's been kind of a slow process but I will post pictures soon.
Worst moment: So much swelling :/ I'm really limited to what I can eat anymore..
Sleep: I have about one or two sleepless nights a week
Miss Anything: Many things, being able to bend down and grab things easily, my clothes fitting, being close to my husband without little feet kicking him as well ;)
Food Cravings: Lemonade or slushies
Aversions: None
Gender: Girl
Labor signs: No
Rings: Off
Moody or Happy: Mostly moody
Looking Forward: The weather actually feeling like spring. I think it would help with the moodiness
Notable Mentions: We got a ton accomplished around the house this weekend. Ben got the grass and beds all trimmed up, shudders, garage and front door painted, the nursery glider painted. I deep cleaned the kitchen and all the floors and painted our hallway. The house is all ready for spring.