This past weekend my mom, sisters and friends threw Eden and I a beautiful baby shower.
It really was perfect...exactly what I would have done had I been the one putting it on.
I was so blessed by everyone who came, how so many wanted to help and how blessed we were with gifts for our girl.
The fact that our family and friends have celebrated each of our babies means the world to me, and I know someday when they get to look back at the pictures of their baby showers, they will feel so loved.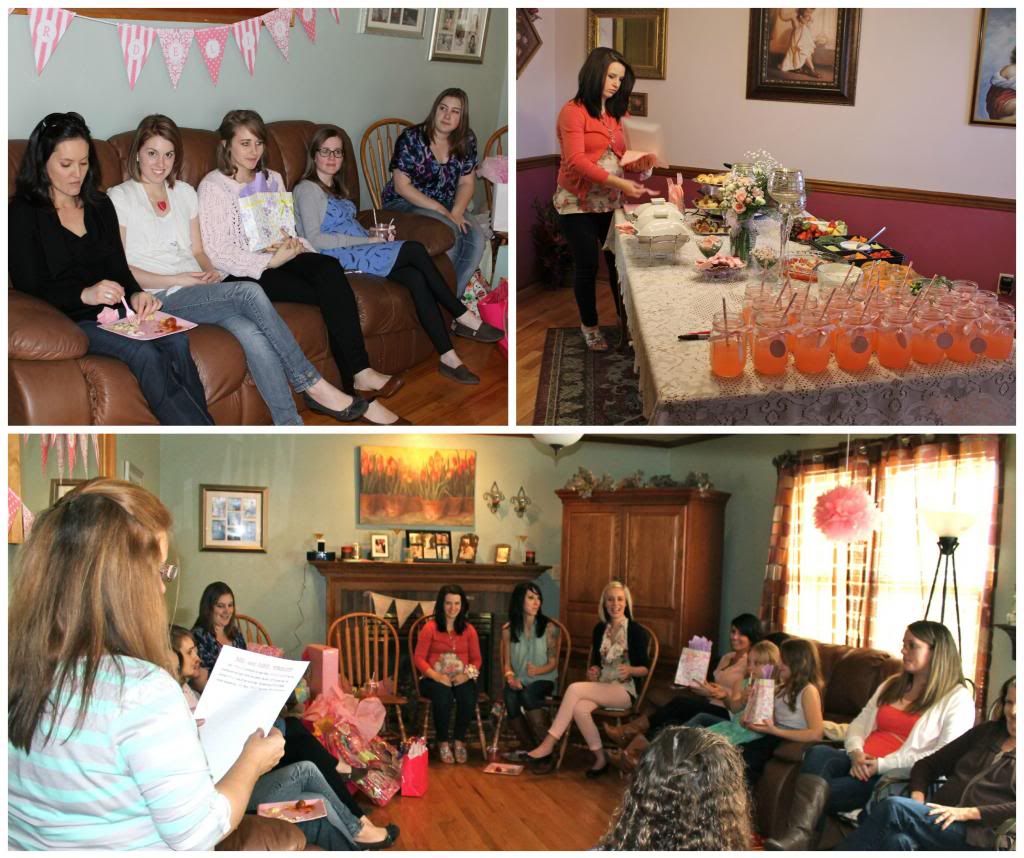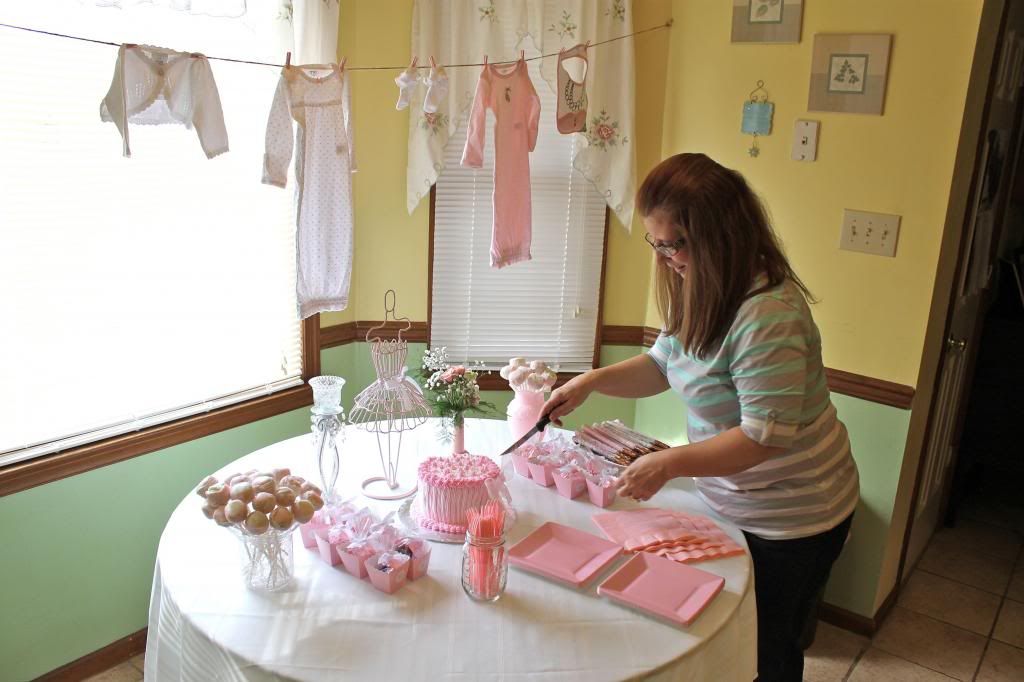 Development: 16.7 inches long / about 3.75 pounds
Doctors Appointment: Every two weeks now. I see them again next wednesday
Movement: She's a busy girl
Weight Gain: 22 pounds. I'm really going to cut it close to my limit
Maternity Clothes: I've given up...it's all maternity from here on out
Stretch Marks: No new ones. Plenty from mr Kingston.
Best moment of my week: My baby shower!
Worst moment: I came down with strep throat over the weekend. Aches, chills and sore throat but thankfully I've got some meds so I'm hoping I get better soon.
Sleep: Hit or miss
Miss Anything: Just feeling myself
Food Cravings: Smoothies. I don't really want food right now, really lost my appetite.
Aversions: None but hardly anything tastes the same anymore
Gender: Girl
Labor signs: No but braxton hicks have begun.
Rings: Off :(
Moody or Happy: Probably more moody since I've been sick
Looking Forward: Maternity pictures this weekend.