I saw some beautiful nursery mobils on pinterest a while back. Some of the ones I found had crystals, silk flowers or even handmade felt flowers. That was out of the question for someone like me who has never attempted to be crafty, but when I came across one using cut out paper shapes...I was sold! I really surprised myself by being able to do this project or even attempting it for that matter...so I thought I'd share it with you guys.

If I can do it, you can do it!

What you need:
- Scrapbook paper. I used 8 sheets.
- Hole Punch. Whatever shape you like. I got mine at AC Moore with a 50% off coupon. Unless your super talented and want to cut out your own shapes.
- The inner ring of a cross stitch hoop
- Double sided tape
- Fishing line
- Ribbon
- Spray paint (optional)
1. Spray paint the inner ring to the hoop and allow plenty of time for drying. This is optional of course. I painted mine white

2. Now get to punching out a million little shapes. Then if you're like me, that will be enough fun for one day and you'll continue on with this project when you've gathered some more patience or your hand stops cramping.
3. Line up your shapes. I did anywhere from 4-8 per row and 12 rows total.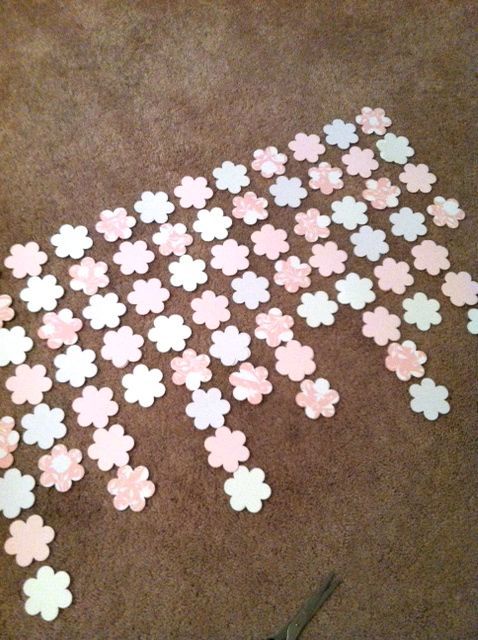 4. Cut enough fishing line for each row leaving about 4 inches slack on the end to tie around the hoop. Lay one shape down, put the fishing line over it and criss-cross the double sided tape like this...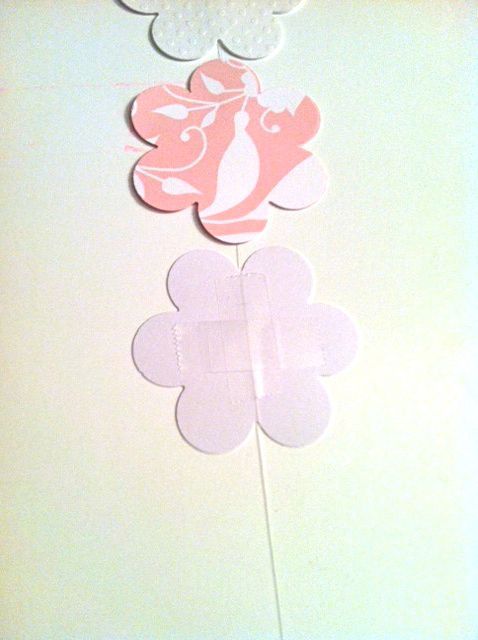 then add another shape right on top of that. The fishing line is sandwiched between the two shapes.
5. Now the fun part. Attach all your completed rows of shapes onto the hoop. I just tied a double knot around the top and once they were all on I moved them around to make sure they were all spaced out evenly.
6. Attach two pieces of ribbon (tie or glue) that are the same size length to the top of your hoop forming a criss-cross over the middle. Using a third ribbon, tie it around the meeting point of the first 2 ribbons and attach to a hook or tack right into the ceiling like I did.
(I added ribbon around the hoop because I thought it looked better, but you don't have to)
And your done!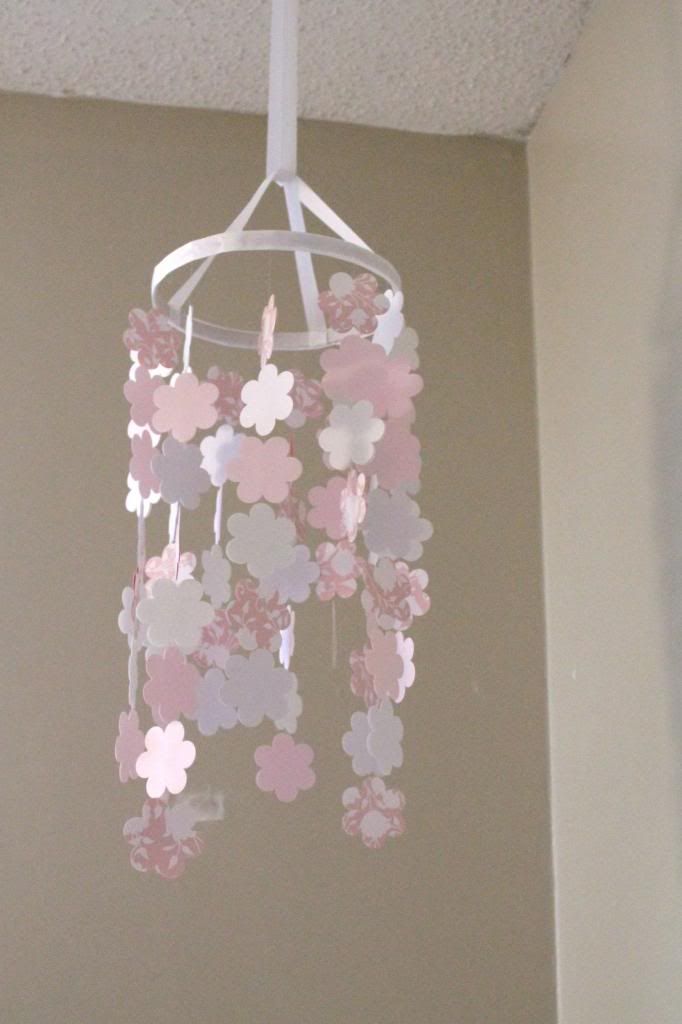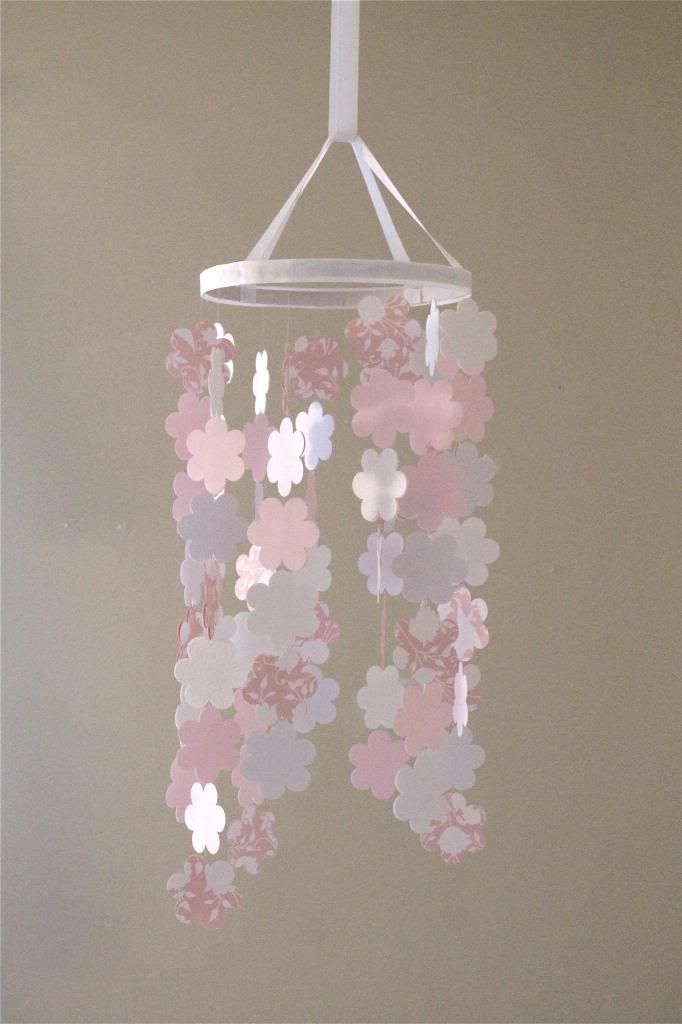 Linking up
here
and
here