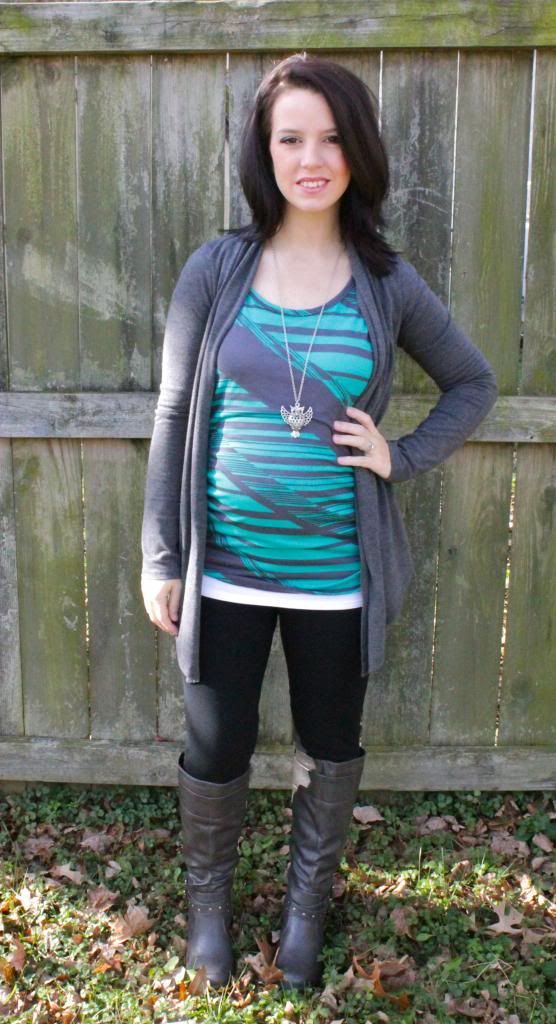 How far along: 21 weeks
Development: 10.5 inches long (she was 10oz at my ultrasound a week ago)
Doctors Appointment: Just had one on the 26th, next one isn't until January 23
Movement: She's a very busy little thing. Lots of movement!
Weight Gain: 10 pounds *sigh* the holidays were not good to me
Maternity Clothes: Still not in maternity jeans, shirts are a must though.
Stretch Marks: No new ones. All from my 1st pregnancy
Best moment of my week: We moved all the toys out of the play room. So we now have a room to start putting the things we've been getting for her.
Worst moment: It was a good week!
Sleep: Sleeping good...for now
Miss Anything: Still wine
Food Cravings: Fried pickles
Aversions: None
Gender: Girl
Labor signs: Nope
Rings: Still on
Moody or Happy: Happy
Notable Mentions: At my last ultrasound they discovered I have placenta previa. I had it with my first (Kingston) but thankfully I haven't had any bleeding this pregnancy. I'm confident it will resolve in time, but still keeping it in my prayers.