One Nice thing about having 70 degree weather in January, is that it gives the boys a chance to play outside. The not so nice part, is that we've been sick a lot. But you win some, you lose some.
I foresee many days spent like this in our future and I love that Weston can run around on his own now!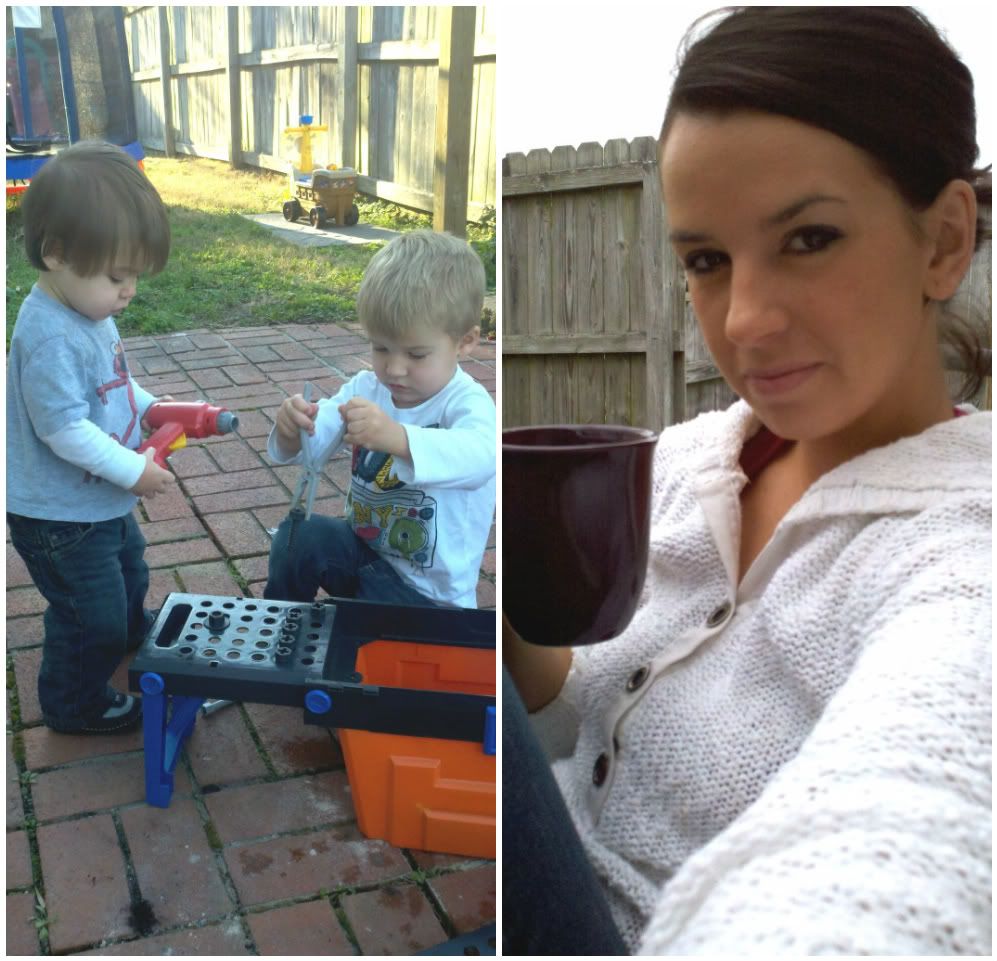 After living in a condo for a few years, that had no backyard, it makes me so happy to see my boys be able to run around and play outside. Kick a ball, dig in the dirt, play with their tools, and just be little boys while I sip my coffee and enjoy the view.
I love having this blog to remind me of all the little parts of my life, that could potentially be taken for granted at times. I didn't think we'd ever get out of that situation, but we did and I'm so thankful.