A week in cell phone pictures.
The first two pictures are an example of my kids eating habits. Weston is on some sort of strike where he is refusing anything remotely good for him. This has caused me so. much. frustration! I've tried sneaking things in, offering it different ways. nothing so far :/ Kingston, on the other hand, is an amazing eater. I can't think of a thing he doesn't like and always clears his fruit or veggies from his plate first.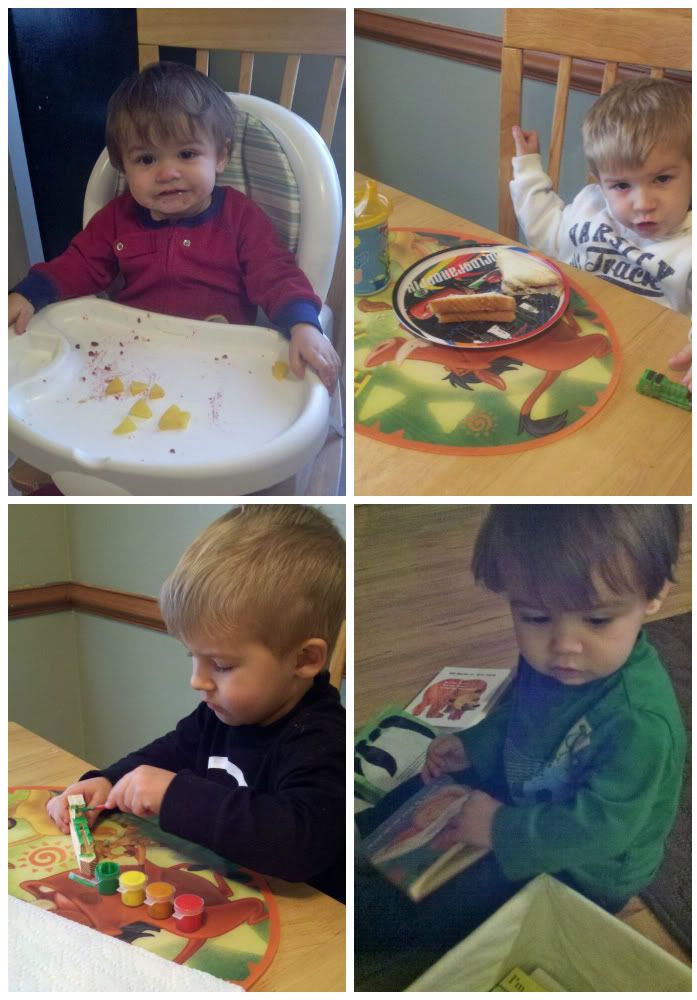 Kingston loves to paint and Weston loves to read :)
Again..notice who's eating what..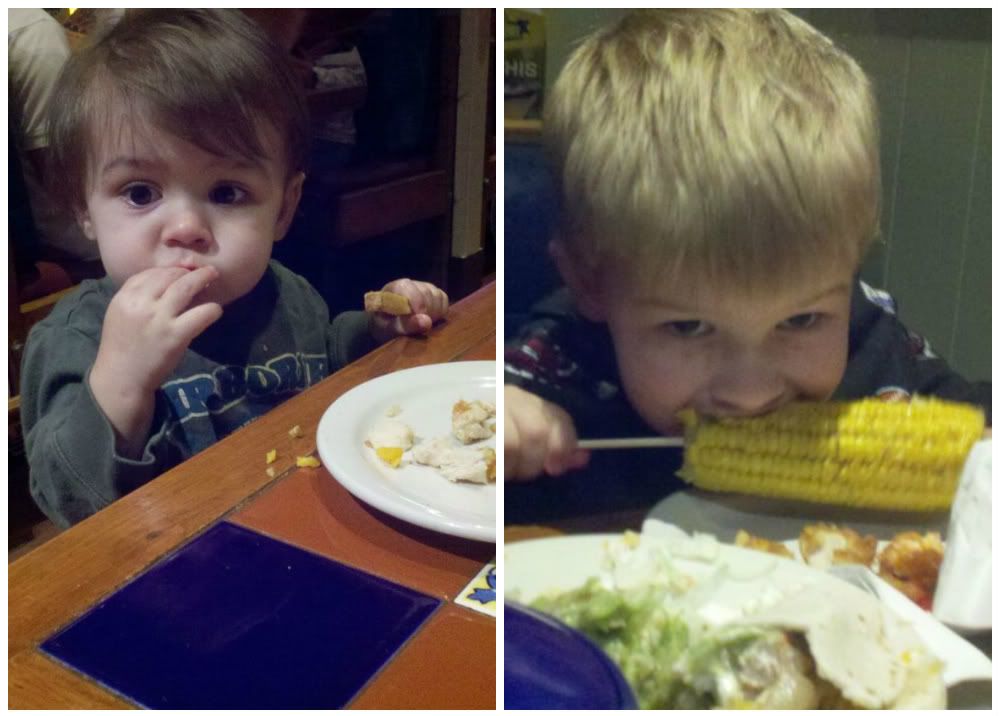 Kingston is famous for falling asleep in the car...and loves to lay on mommy and daddy's bed to watch movies :)