Since this week was kind of
crazy
busy, I didn't get many chances to snap a picture, even though I did get dressed just about every day.
I wore this Monday while shopping with my mom
Sweater :: Charlotte Russe
Jeans :: Aeropostale
Boots :: JcPenny's
(all christmas gifts :))
My Sister and I did some
more
shopping/exchanging on Tuesday. It was windy and rainy, so thats why these pictures are inside.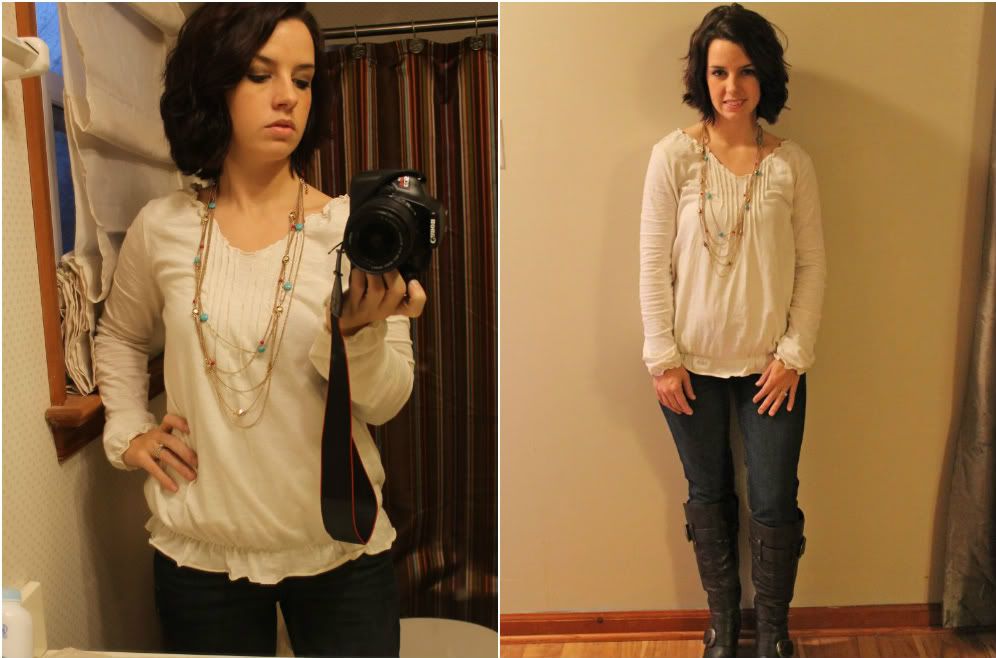 Shirt :: Target
Jeans :: Aeropostale
Boots :: JcPenny's
Necklace :: Charlotte Russe
As always, linking up with