We've had such a nice time the last few days. Ben has been off work since Friday afternoon, and goes back tomorrow.

There have been years I've wished our family could spend more time together during the holidays. Family means the world to me. I prayed that this year it would be different, and it was. But I'm not even talking about just for Christmas. I've spent more time with my family this month than I have in what feels like years.

On Christmas Eve we went to church for the candle light service and then back to my parents house for dinner.
those boys clean up nice, huh?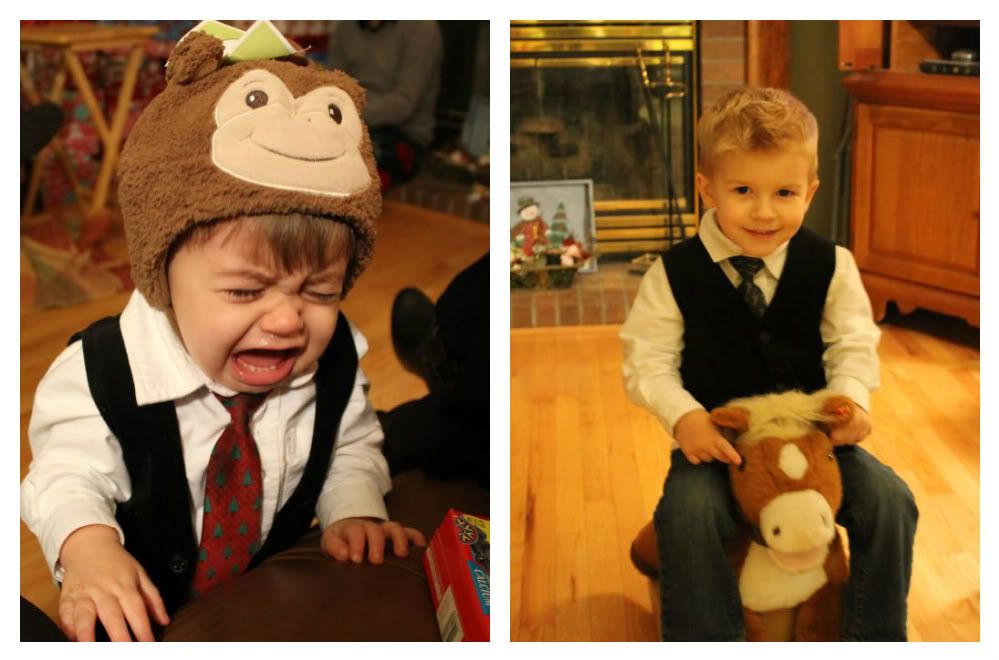 We always open a gift on Christmas eve, and the boys get their stockings from my parents. Weston loves hats, if you couldn't tell ;)
We spent Christmas morning at home, just the 4 of us. Kingston really enjoyed himself this year, but Weston wasn't real interested.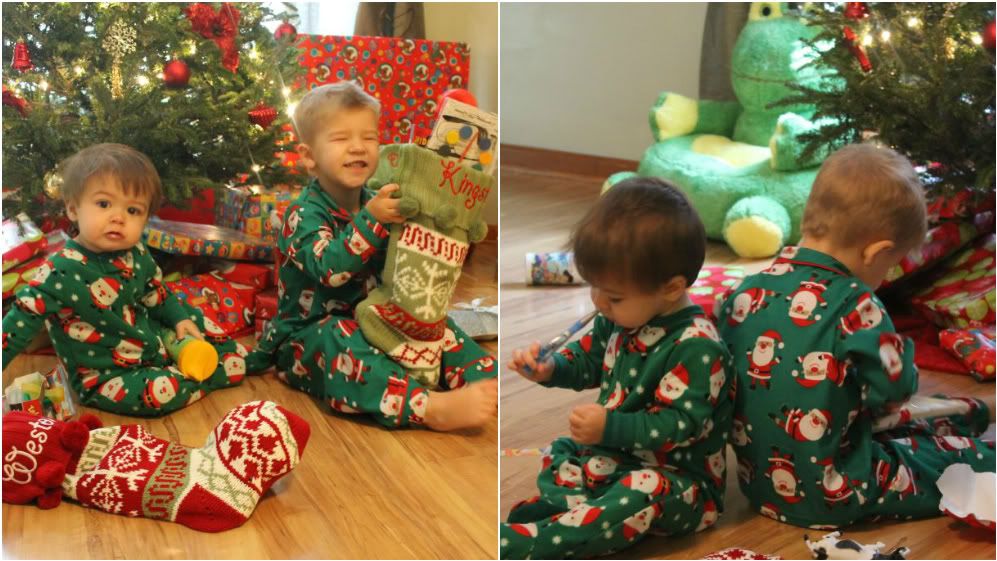 The boys got a trampoline!
Then we headed over to my parent's house for more gifts, family time and a big Christmas Dinner.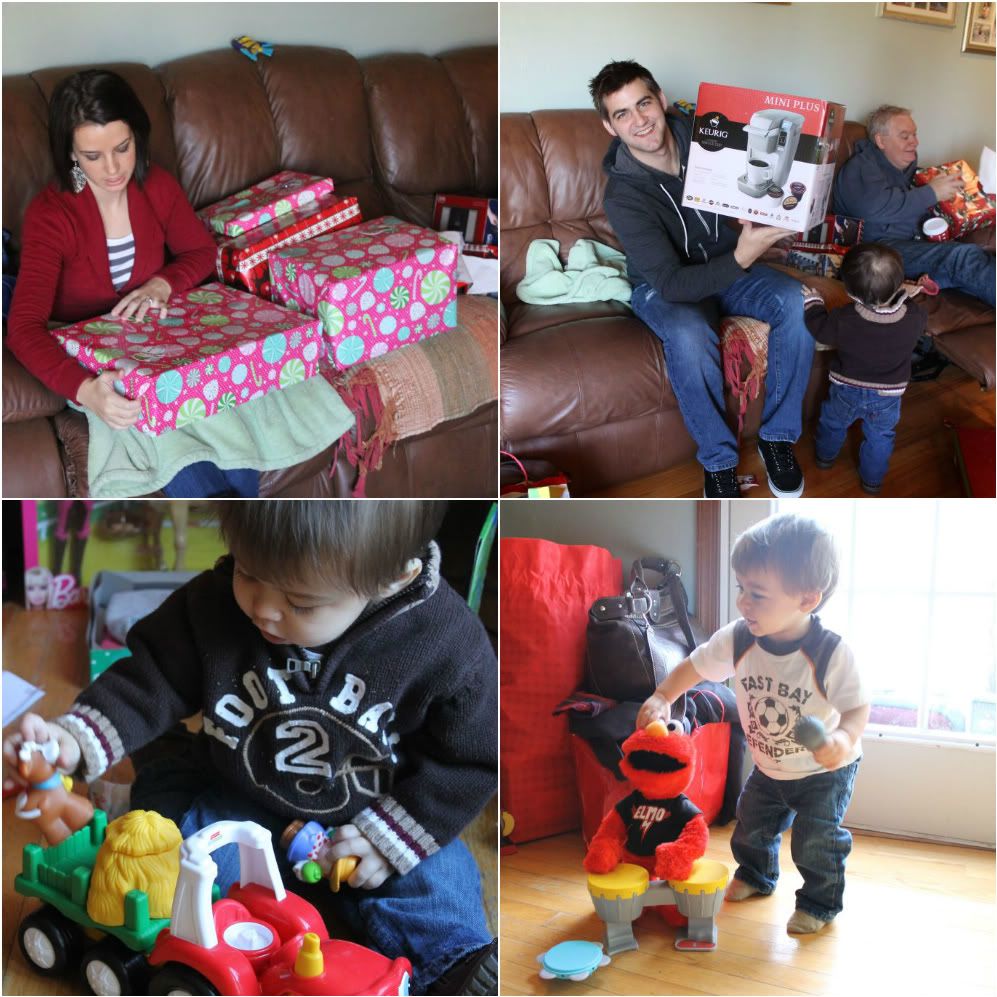 We were blessed with many gifts, but truly, spending time together was my favorite thing about this Christmas.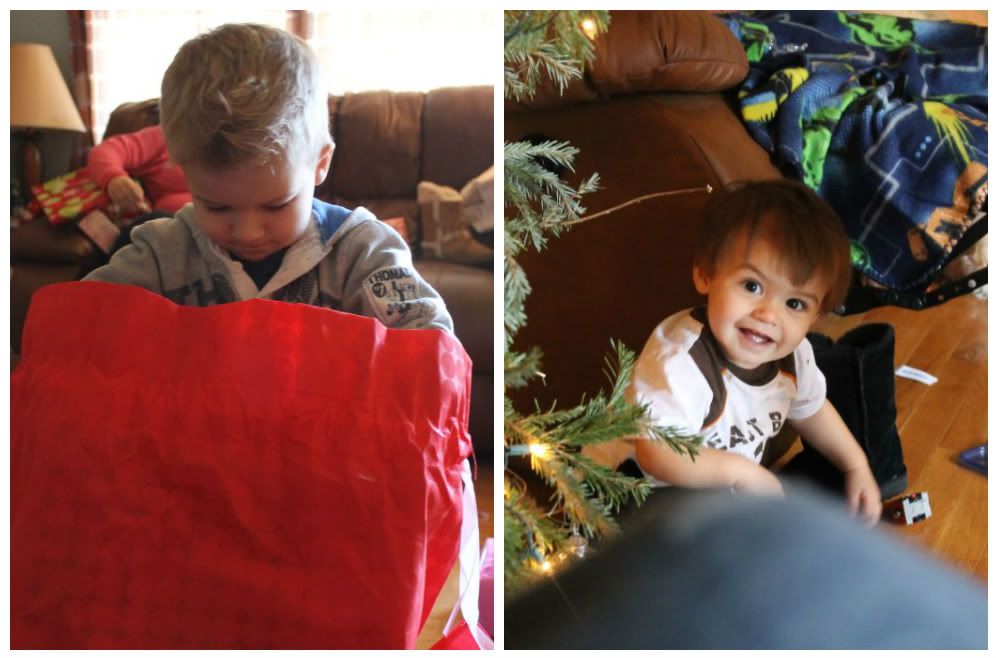 It was, by far, the best one ever.